Sunthone is always ready to provide exceptional and satisfaction support for your PCB fabrication and/or assembly needs. Please do not hesitate to contact us for any comments, feedbacks, or sales inquiries.
---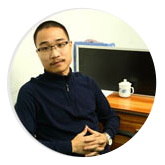 Jesson
Email: jesson@szhpcb.net
Mobile: +86-13713854016
Fax: +86-755-27467877
Tel: +86-755-81775594
Address: 7/F, Tongfang Center, Zhongxin Road, Shajing Street, Bao'an District, Shenzhen, 518104.